Partner With Us
Proudly Partnering With Local Businesses
Are you a neighboring city near our locations in the Woodbridge, Linden, or Elizabeth areas looking to partner with a trusted and reputable laundry service provider? Look no further than Mr. Fresh Laundry Services! With our beneficial Laundry Community Program and ample advertising opportunities inside our laundromat, we offer a unique chance for businesses to connect with a loyal customer base within our community. Join forces with Mr. Fresh, and let us help you reach new heights of success!
Partnering with Mr. Fresh Laundry Services offers local businesses a range of unique advantages. From increased brand exposure and access to networking opportunities to minimal advertising competition and a diverse customer base, we make it easy for brands to stand out. By partnering with our reputable brand, businesses can enhance their credibility and engage with the local community while benefiting from our laundromat's high foot traffic and captive audience.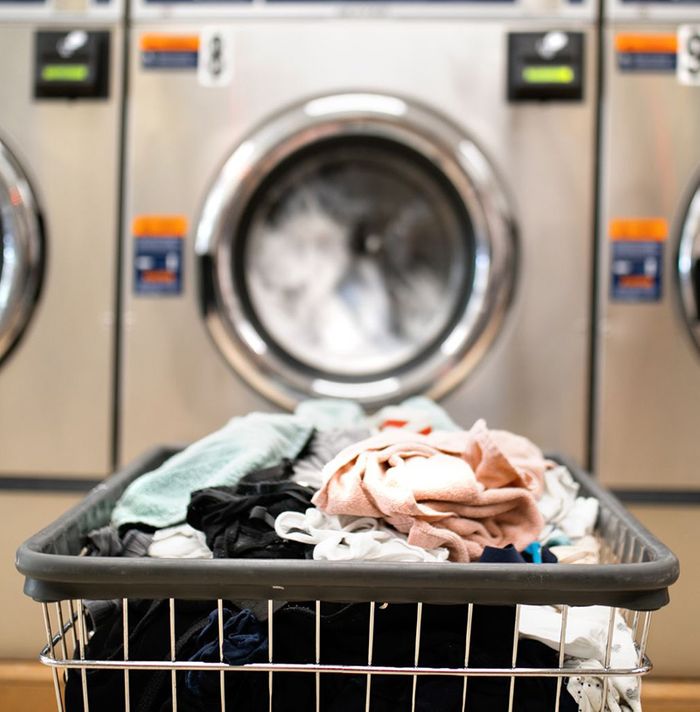 The Advantages of Joining Our Program
By joining our collaborative affiliate program, businesses enjoy exclusive advantages, such as:
Networking Opportunities: Through our program, businesses can connect and network with other local participants, encouraging collaboration within the community.

Increased Brand Exposure: We offer businesses enhanced brand visibility within our laundromat, reaching a diverse customer base.

Community Engagement: Joining our program demonstrates a commitment to community involvement, contributing to a stronger and more connected neighborhood.

Access to Our Customer Base: Partnering with us gives businesses access to our loyal customer base, providing opportunities to attract new customers and boost sales.
Advertise Your Business Inside Mr. Fresh Laundry Services
Looking for a unique and effective way to promote your products or services to our community? Partnering with Mr. Fresh offers an exceptional opportunity to showcase your business inside our bustling laundromat as well as several . We offer several advertising options, including three digital signage displays that loop as well as areas to market stand alone displays within the laundromat, allowing you to tailor your promotional efforts to your needs. Take advantage of this prime advertising space to boost your brand visibility and increase your customer base! Contact us today to call in for a quote of different options, and let us help you make a lasting impression on our loyal Mr. Fresh customers.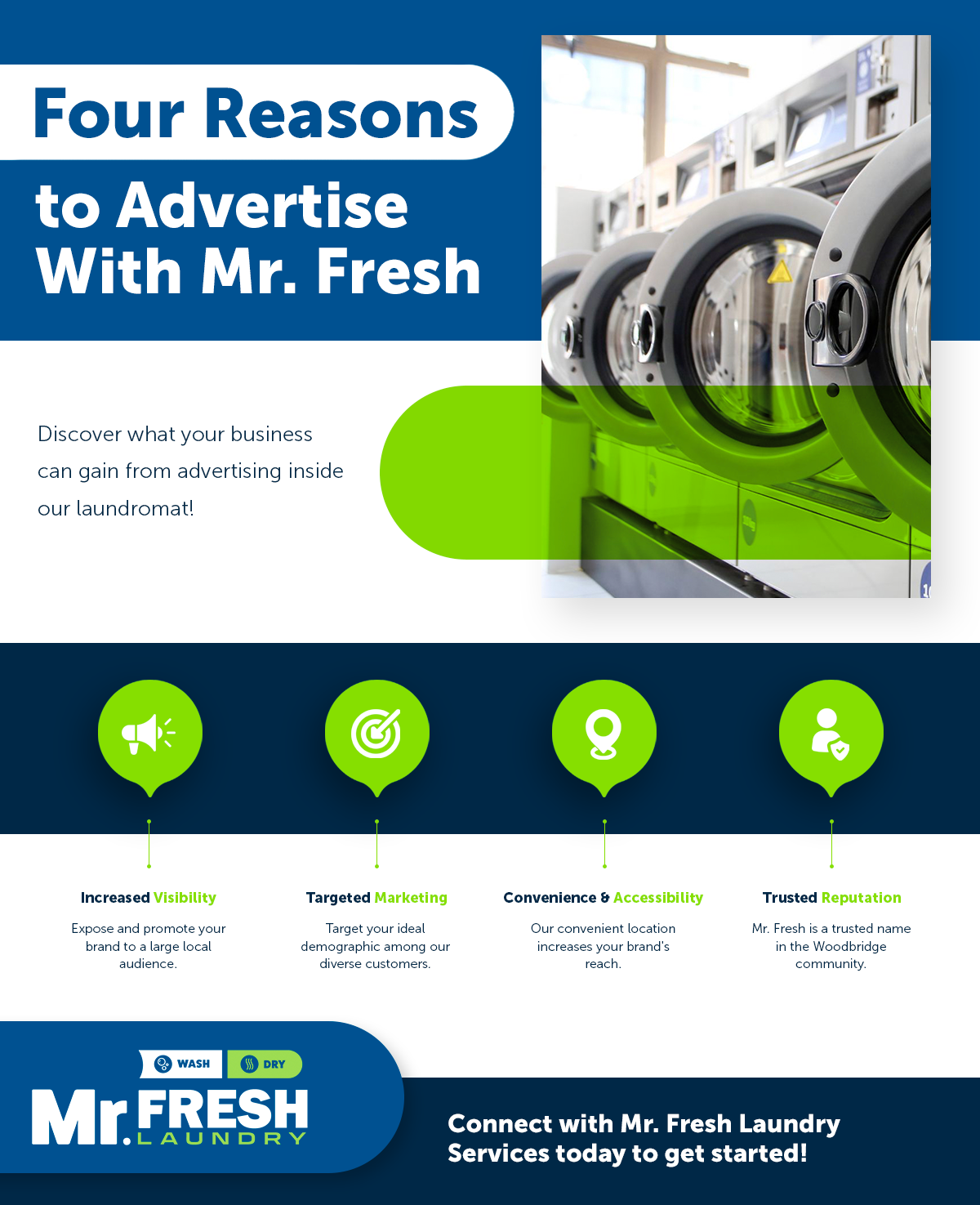 Why Advertise Inside a Laundromat?
Advertising inside a local laundromat like Mr. Fresh Laundry Services provides businesses countless benefits, including:
High Foot Traffic: Laundromats see a constant flow of customers, creating an opportunity to showcase ads to a large audience.

Extended Exposure Time: Customers often spend hours at laundromats, giving businesses an extended period to make a lasting impression with their ads.

Local Advertising: Because laundromats are located in residential neighborhoods, they're ideal for targeting local customers.

Diverse Customer Demographics: Laundromats attract a diverse customer base, allowing businesses to target different demographics with their messages.

Minimal Competition: Compared to other advertising channels, laundromats typically have fewer advertising options, meaning businesses have a higher chance of standing out.

Captive Audience: Unlike other forms of advertising, laundromat ads capture the attention of customers who spend significant time waiting for their laundry, ensuring higher engagement.
Partner With Mr. Fresh Today
Ready to take your business to the next level? Don't miss this opportunity! Fill out the form below to learn how to begin a successful partnership with Mr. Fresh Laundry Services.